Vision for deep geothermal
Climate change and energy supply are two of the biggest challenges that the world is facing today. To tackle these issues, the European Union has designed the Energy Challenge in a move towards a reliable, sustainable and competitive energy system.
Downloads
Download hier het rapport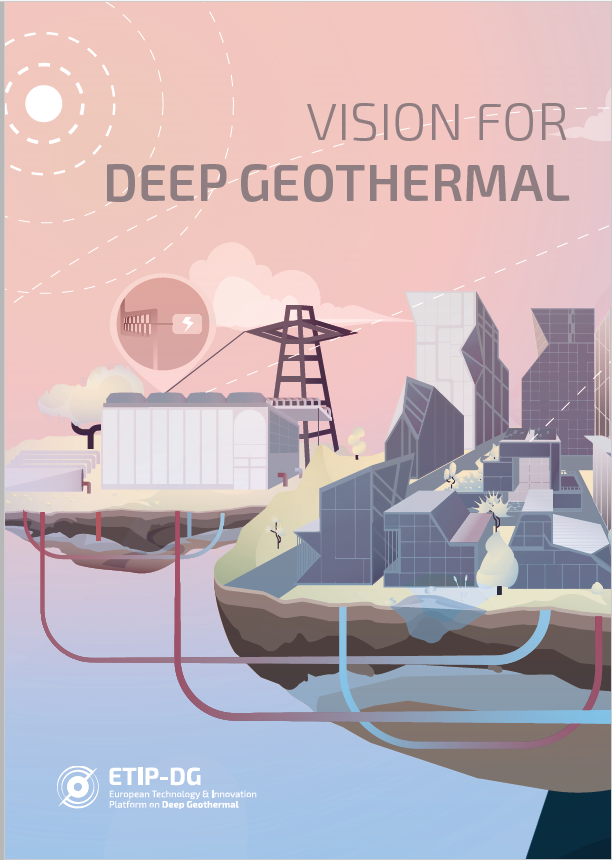 The current negotiation of the 2030 climate and energy packages aims to set ambitious targets regarding minimum shares of renewable energy consumption and energy savings, and thus to pave the way to the decarbonisation of the European economy by 2050 with more than an 80% reduction in greenhouse gas emissions (GHGs). The development of low carbon technologies is a key part of the EU strategy. Geothermal energy, and its generation of electricity, heating and cooling, can contribute to the local, regional and global energy transition toward reliable, clean and affordable energy sources.
To speed up the development and deployment of low-carbon technologies, including geothermal energy, and to strengthen the cooperation with Stakeholders under the Strategic Energy Technology Plan (SET-Plan), the European Commission has introduced Technology and Innovation Platforms (ETIPs).
Gerelateerde publicaties